Artist
WAFF
UK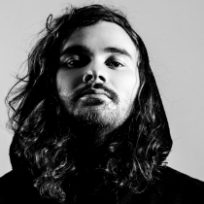 From his roots in the underground, wAFF has now become globally renowned. His schedule is relentless & the only UK artist to record for three techno hubs, Cocoon, Drumcode & Desolat. He approaches music with unstoppable enthusiasm & attention to detail.
From his roots in the clubland underground of Leeds and Hull, DJ-producer wAFF has gone on to become globally renowned. He has earnt widespread respect. His schedule is relentless but he doesn't cut corners. He's the only British artist who's recorded for all three European techno hubs, Sven Väth's Cocoon, Adam Beyer's Drumcode and Loco Dice's Desolat. He approaches music with unstoppable enthusiasm and attention to detail. This summer, for instance, his Ibiza gigs range from his residency at Paradise at DC-10 to Elrow at Amnesia (and the rest of the world!). He's DJing everywhere, from recent Space in Miami to festival slots at Glastonbury, Hideout, Sziget and, yes, the original Nevada Desert madhouse, Burning Man. Now based in London, much further back wAFF kickstarted the underground dance scene in his native Hull and achieved success with his Koala parties in Leeds, providing a widely respected initial springboard to take things forward.
He's been part of Jamie Jones's Paradise crew since their first 2012 season at DC-10, and also recorded regularly for Jones's Hot Creations imprint with tunes such as his Hot Creations debut 'Rainbows', 2016's 'Sick Pleasure' and 'Kidney Punch', and 2015 monster 'Fat Gash', all played by DJs ranging from Patrick Topping to Marco Carola. For Cocoon he recorded the Freeks EP, which contained the much-hammered hypno-thumping classic, 'Groover', while Drumcode released his urgent nine minute techno-tinted floor-stormer 'VibrationZ'.
wAFF's studio work has drawn him into the orbit of other key labels. He's recently been growing much closer to Loco Dice and Martin Buttrich's Desolat imprint resulting in monsters such as 'Bondage', 'Space' and the 'Hanzz Sup' EP while, going further back, the 'Wormhole EP' on Matthias Tanzmann's Moon Harbour was a much-remixed gem. He also collaborated with Berlin DJ-producer Santé for the mesmeric 'Interferenz' on the former's Avotre label, and with Russ Yallop on the bass-bouncing, sampledelic 'Snakecharmer EP' for Riva Starr's Snatch! Records. He now has a plethora of new tracks queueing up for both Moon Harbour and Desolat, as well as forthcoming collaborations with a list of heavyweights, all taking wAFF's profile from strength to strength, based purely on music, rather than attendant hype. "As far as what I play goes, I love everything from techno to deep house, the whole scale" says wAFF, "A couple of years ago my career started pushing in a whole new direction. Things just escalated, I suddenly found I could go where I wanted to go, be a bit more techno, a bit more European-sounding. Now I'm playing parties like Music On in Amsterdam, doing longer sets; I played 10 hours at Sunwaves in Romania, 10 hours at Space Miami, and 50 hours back-back with Yaya at the Partai Festival in Venezuela. That was the longest set of my life, probably the longest I'll ever play!"
He has also been in demand for guest production. His recent rework of Matt Tolfrey's 'Jazz Hands' cemented his strong relationship with Elrow, while other recent DJ favourites include his mixes of Birupa's 'Party Non Stop' (For Desolat) and Butch's 'Bepsi' (for Watergate). They're the latest in a long line of remixes that includes Groove Armada's 'Final Shakedown', De La Swing's 'Give Me Time', Darius Syrossian's 'Mischief Brew', Fur Coat's 'There's No Time', Hot Since 82's 'Trains and Planes', Elleot's 'Ke'Kadeki', Ezikiel's 'The Women From Balkan', and Leftwing & Kody's 'I Wanna Be' (featuring Robert Owens).
Yet wAFF's focus is far wider than just music. He comes from a background in acting and dance and may, some day, return to the latter. He's also emphatic that the ephemeral aspects of clubland don't interest him. He's more interested in his own personal development. "I've been vegan for five-and-a-half years and my life is better for it," he explains, "I feel healthier and more energized and never get ill. I care too much about animals to just eat them, although being vegan on the road is difficult." He also has an ongoing interest in the Japanese healing art of reiki, which is based around the "qi energies" its practitioners say flow around the human body. "I met a woman six years ago and she opened me up," he says, "She told me that some people are born with the ability to do healing and some people are attuned to reiki but at time I didn't know what she was on about. Now I'm genuinely involved with healing people. It's not necessarily always reiki, but I've helped people out of depression and body pain, people who've been going to physiotherapists and chiropractors for years. I'll heal them within an hour session, their whole body's sorted out." While he's keen to focus on this aspect of his character which he says, "feels like the real me behind everything else," wAFF doesn't feel it necessarily connects directly with his musical career. "My music is my music," is how he puts it, "and my spiritual side is my spiritual side. I do believe that my energy comes through my music but, then, whoever is creative, their energy comes though all their every creative act."
This is a side of wAFF that's at the core of who he is but it runs parallel to his life behind the decks and in the studio. He is, after all, a DJ-producer who's played them all; from Lost Beach in Ecuador to fabric London, from the Warung Beach Club in Brazil to the epic Tomorrowland Festival to the Electric Daisy Carnival in Japan. Held in esteemed regard by his peers, as well as his fans, wAFF's reputation may be well-established, but his approach to everything is as fresh and exciting as when he was just starting out.