Artist
DANNY TENAGLIA
USA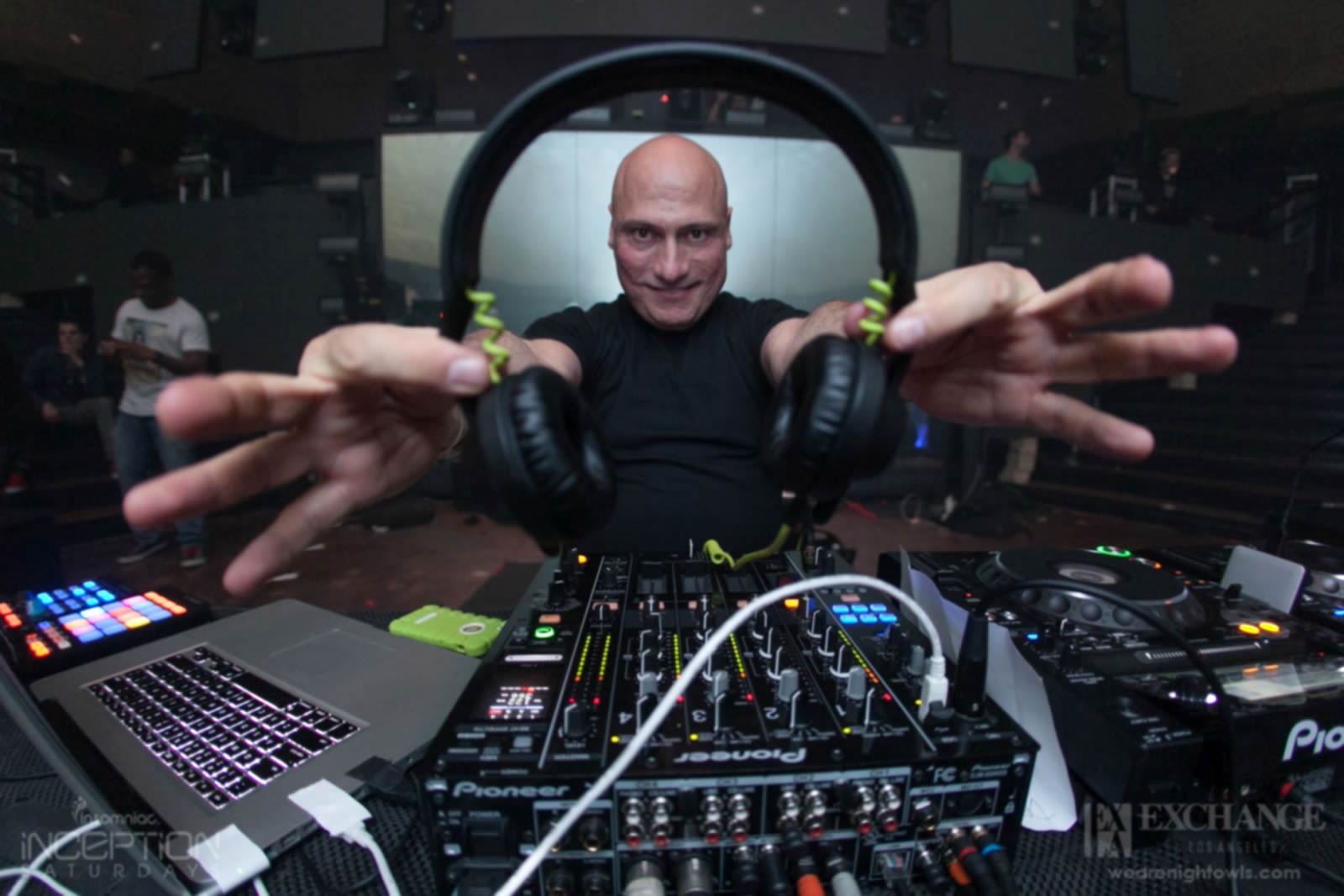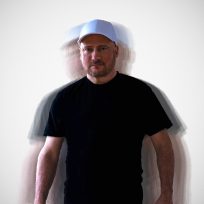 Danny Teneglia was born in Brooklyn, New York, where he stayed until his move in 1985 to Miami Florida. Danny's first gigs in New York include the Roller Palace, on of the first roller discos in Brooklyn, Stix and Crisco Disco. In Florida, Danny was a..
The tale of Danny Tenaglia's love affair with music, and the world's subsequent romance with him, is one of the critical veins in the body of dance music. He is every dancer's secret discovery; a random purchase at the record store, a reluctant night out that unexpectedly turned magic. Explosive success came not behind a major label release, or a world tour, or a radio hit remix: It happened when enough people had the private Tenaglia experience for themselves.
The momentum started building in early '70s New York, when a barely 10-year-old Danny first got the feel of vinyl in his hands. Enthralled by the music of artists like Philly Soul's The Trammps, Motown's Marvin Gaye, African trumpeter Hugh Masekela, and disco producer Giorgio Moroder, he started to collect records, plumbing the depths of each one, and frequently finding that he preferred the B-side to the A. It was 1979 when he discovered legendary nightclub Paradise Garage, where DJ Larry Levan's rich, genre-less blend of music seemed to mirror his own "no boundaries" policy. It was here where Danny found the club model he would one day emulate: Levan's bold style, the venue's plain décor, and the party's warmth and inclusiveness.
Danny left New York in 1985 and launched a successful DJ-ing career in Miami as a resident at Cheers nightclub. There he schooled the locals in classic New York and Chicago house, but five years later he returned home, tired of only playing other people's music. He started to assemble an impressive roster of remixes, including Right Said Fred's "I'm Too Sexy" (1991), Jamiroquai's "Emergency on Planet Earth" (1993), and Madonna's "Human Nature" (1994). But his first epic was The Daou's "Surrender Yourself" (1993): With the kick in the bass and the underlying rhythm as the foundation, Tenaglia blanketed Vanessa Daou's wispy vocal with grand, thick chords, a combination of classic groove and modern club-ready depth that was, at the time, entirely new. The title of his 1995 debut artist album on New York's Tribal Records described it perfectly: Hard & Soul. But even if the cocktail was his own, Tenaglia never hesitated to declare how heavily his influences weighed in his productions – everyone from Patti LaBelle to Kraftwerk, with countless lesser-known Soul, R&B, Latin, Samba, and Disco artists in between.
In 1996, after a brief stint at New York superclub Roxy, Danny landed a Saturday night residency at white-hot Twilo, a position that upped his profile but didn't satisfy his expanding artistry as a DJ and producer. While New York swooned for big-room diva anthems, Danny was turning his ear toward the more minimal, tech-y grooves originating in European production studios. This period produced solid remixes like Grace's "Not Over Yet" (1996) and Janet Jackson's "The Pleasure Principle" (1996), but by the time he moved to Tunnel in 1998, Danny had already created "Elements," an instant classic that caused the dance scene's collective jaw to drop. With his own warped voice providing the narration, "Elements" (one track off full-length Tourism) walked the listener through the different components of a dance track in real time, going from kick to drum loop to snare hit, letting each layer over the other until the track exploded with dark, drum-heavy energy. Next to ostentatious radio anthems, its simplicity was a revelation.
It was around this time that the murmurs started to get louder: Who is this Danny Tenaglia, and just what does he do to people? Clubbers reported seemingly inhuman mixing capabilities, booth-to-floor telepathy, and the grittiest "modern yet classic" grooves they had ever heard come out of a speaker. A trio of label compilations – Mix This Pussy (1994) and Can Your Pussy Do The Dog? (1995) for Tribal, and Gag Me With A Tune (1996) for Maxi – were the first Tenaglia sets clued-in clubbers could take home to dissect, but the release of his first installment in the UK-based Global Underground series of DJ mixes, titled Athens (2000), lit the international fire. Athens (meant to reflect the set he played at the Greek capital's club King Size) remains one of the darkest, strangest, sexiest sets ever released, and its tame cover photo of a gentle-looking man in a Yankee cap just didn't seem to fit. DJ dates across Europe dispelled the mystery and started the spread of the infectious Tenaglia fever.
Back in New York, Tenaglia was tiring of the cavernous gloom of Tunnel and longed for a weekly home that better resembled where the DJ bug first bit him – the Paradise Garage. He landed at Vinyl, a black-walled, single-environment, no-liquor club about one-quarter the size of Tunnel. He named the night "Be Yourself," after the self-affirming, heavy-bottomed vocal track he had recently recorded with Chicago's Celeda. And he took the name to heart: Without the pressure of bar minimums or an expectant crowd, Tenaglia spread his DJ wings. Next to new tracks by young producers like Rui Da Silva, Peace Division, and Saeed & Palash, he played the artists of his youth, with nary a beat dropped. If he wanted to launch into a two-hour set of straight-up techno, he did. If he wanted to play old Michael Jackson records, he did. If he wanted to get on the mic and tell the crowd the name of the sound he was about to play, or who next week's guest opening DJ would be, or just give everyone a "verbal handshake" to welcome them to the club, he did. And a city tired of drama embraced the barebones, music-centered night.
The world caught up to Tenaglia in 2000. His annual party during Miami's Winter Music Conference outgrew its home at the cramped Groovejet and moved to just-opened superclub Space. DJ giants like Carl Cox danced on top of the speakers with the Deep Dish boys, Fatboy Slim mingled on the patio, and for a day the ego inherent to DJ culture evaporated: Tenaglia was hailed as the undisputed king, the "DJ's DJ." His roof-raising revamp of Green Velvet's "Flash" won "Best Remix" at the UK's Muzik Awards, where he was also awarded the "Best International DJ" prize.
In the two years that followed, Tenaglia released another Global Underground installment (London); toured the world, took the party island of Ibiza by storm, remixed Billy Nichols' "Give Your Body Up To The Music" (a Garage anthem); got nominated for a Grammy (for his remix of Depeche Mode's "I Feel Loved," also nominated for Best Dance Song); returned to Twilo for two special gigs – a President's Day marathon with Carl Cox that shattered all its attendance records, and the club's sixth anniversary party with John Digweed, which turned out to be even more meaningful than it seemed at the time (Twilo was shut down permanently a week later); graced the cover of every major dance music magazine; and won a Dancestar Lifetime Achievement award… all while keeping Be Yourself buzzing every Friday.
In 2003, Danny came full circle with the release of Choice: A Collection Of Classics, a two-CD mixed compilation that let him pay direct tribute to many of the artists who had influenced his sound and style. It featured everyone from Blaze to Adeva to Imagination, as well as hefty liner notes explaining the significance of each track, penned by the man himself. He also remixed another Garage classic (Yoko Ono's "Walking On Thin Ice," which became her first Billboard number one ever), opened another Space during Winter Music Conference (the new location down the block), and took another Dancestar award, this time "Best Party" for Be Yourself.
Be Yourself took the same honor again in 2004, but this time the win was bittersweet. At the time of the ceremony, Vinyl, now called Arc, had already been sold to developers. Danny closed the classic club on Sunday, April 25, 2004, with an emotional set that lasted well into Monday afternoon, and culminated with his mix of Kings Of Tomorrow's paean to unending love, "Finally."
And as in every year since his DJ odyssey began, all across the globe, from Acapulco to Tokyo, more people experienced their first night with Danny Tenaglia, that clubber rite-of-passage that forever changes how you listen to music, go out to nightclubs, and think about DJs.
Releases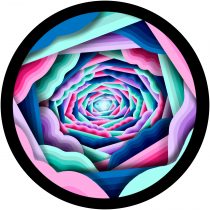 Danny Tenaglia
Don't Turn Your Back
HOTC139