Artist
RICHY AHMED
UK

Richy Ahmed is at the forefront of a new wave of British DJs, who are re-defining house music taking cues from disco, techno, funk and hip-hop.
The last two years has seen the rise and rise of British house music thanks to a whole new generation of DJs and producers like Maya Jane Coles, Julio Bashmore, Eats Everything and Russ Yallop. In the midst of this explosion of homegrown talent and new musical innovation is Richy Ahmed, Paradise at DC10 and Hot Natured resident and partner in the genre-defining Hot Creations label. Richy has spent the last three summers cutting his teeth at some world's best parties including, Circo Loco in Ibiza, Detroit's Electronic Music Festival, Watergate in Berlin, Burning Man in the middle of the Nevada desert, Verboten in NYC, Glastonbury Festival's 40th Anniversary, Hideout Festival in Croatia and countless Get Lost and Hot Natured parties all over the world. Playing alongside some of house music's biggest stars, Richy is the go-to sparring partner with the likes of Jamie Jones, Damian Lazarus, Clive Henry and Seth Troxler. Hailing from Newcastle in the north of the UK, he still makes regular appearances at events across the UK such as fabric in London, Below in Birmingham, Sankeys in Manchester, Basics in Leeds, Just Jack in Bristol and London's notorious Sunday afterhours institution Kubicle.
The launch of Jamie Jones, Lee Foss and Richy's Hot Creations label in 2010 turned underground house music on its head, rapidly becoming one of the most popular new labels in dance music. As resident at their hugely successful Hot Natured parties held in London, Detroit, Barcelona, New York, LA and Miami, Richy has been at the centre of this nu-school house explosion and started releasing music last spring with the much-vaunted 'Suck It', released as part of the Hot Waves project. Since then he hasn't looked back. A string of hits on labels like No 19, Get Physical, Mexa and Lower East have found their way into the hearts of clubbers and onto the decks of DJs the world over. Recent remixes of Blackstrobe's 'Italian Fireflies' and Mathias Kaden's 'Jackathon' have helped define a uniquely individual sound that fuses the energy of house and disco with infectious funk-inspired grooves and a touch of sullen mystery, his style has a distinct edge that's impossible to pinpoint.
Richy's latest claim to fame is being installed as main resident, alongside label partner Jamie Jones, at Hot Creations brand new 'Paradise' night on Thursdays at DC10. This is without doubt THE hottest new club night on Ibiza this summer that will see the Hot Creations crew stick true to their roots at DC10, while giving them a platform to showcase many of the wide range of DJing talent that has helped to shape, inspire and influence their ground breaking sound.
Releases
RICHY AHMED
SO GOOD
HOTC077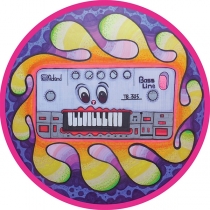 RICHY AHMED
SNEAKY ACID
HOTC050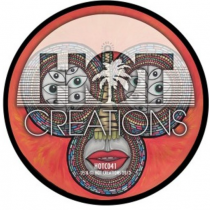 RICHY AHMED
THE DRUMS
HOTC041