Artist
SEFF
Leeds, GB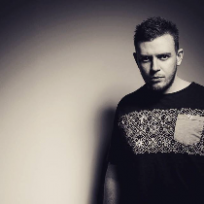 In such a short amount of time SEFF has already achieved so much in his musical career, with signings to some of the most respected and sought-after underground labels in the industry he has made a huge impact in the Underground House and Techno scene with his distinct crossover style of raw, underground Deep/Tech House and Techno music with tonnes of attitude, swing, swagger and packed full of energy in both his productions and skilfully constructed DJ sets.
Since being Signed to Steve Lawler's VIVa MUSiC at the back end of 2012, he has gone on to release on many other hugely respected labels as well which has also led him to working with an array of the very top artists and legends of the scene and even remixing solely for no other than Dave Seaman on Great Stuff Recordings and also being signed to Dave's own label 'Selador' with an array of releases.
Lately he's been receiving a massive amount of support with his productions from some of the biggest and best artists in the scene and right across the board. Also reaching high positions in many of the big charts including reaching the Top 13 on Beatport and the like. This is an in-angle in which he has many plans and ideas for the future and already has a major following for his sound.
Although a fairly new name to the underground House and Techno scene, SEFF is by far no newcomer to the underground scene as a whole. From a very early age he has been brought up in the underground scene and now for more than half of his life has been truly dedicated to perfecting his style as an artist under many different alias'. Running numerous successful record labels over the years has made him very involved within the scene gaining countless BBC Radio 1 support and working alongside an array of very big named artists from around the globe who have supported him massively over the years and has been lucky enough to have played right across the world from Japan to Ibiza to Ireland and Scotland on numerous occasions and of course throughout all of the UK.
Mindmaze Music is the brainchild of SEFF as a platform to release his own productions and other already established artists material as well as bringing fresh, new talent to the forefront to showcase their music to the masses, Mindmaze stands for true underground House and Techno music, which is why it is rapidly turning into such a great label and the favourite of many underground music lovers around the world.
SEFF also hosts his own monthly podcast, the 'Mindcast' in which he showcases the very best selection of releases from which he has been playing throughout the month with the occasional classics thrown into the mix for good measure and of course previewing exclusives from Mindmaze Music itself and hosting guest mixes to an array of top artists. With big things in the pipeline, SEFF is certainly an artist to watch out for at the moment and in the words of Dave Seaman "SEFF has a big, bright future ahead of him".
Releases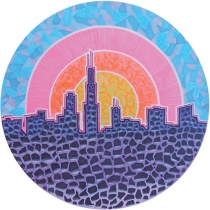 SEFF
JACK'S BACK
HOTCO56