GALACTIC RADIO TRANSMISSION 005 – RICHY AHMED PRESENTS PARADISE SEASON 1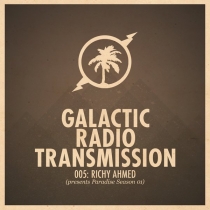 Hot Creations launch the next chapter in their Galactic Radio Transmission Podcast series.
Up next is an exclusive mix from Richy Ahmed, who has put together a mix inspired by the first season of Paradise in Ibiza.
Richy Ahmed has had a stellar year and to top it off he has been nominated for DJ Magazine's 'Best of British Breakthrough DJ award'. You can vote for him here – http://www.djmag.co.uk/node/35200. Voting closes tonight (3/12/12).
Stay tuned for more Galactic Radio Transmissions from Hot Creations.