A PLANET CALLED PARADISE VOL. 1 (MIXED BY RICHY AHMED)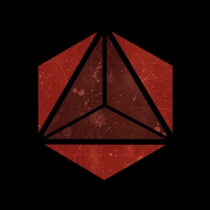 Ahead of week 2 of A Planet Called Paradise at DC-10
Richy Ahmed delivers the first mix for 'A Planet Called Paradise' 2015
A Planet Called Paradise – Richy Ahmed – STREAM
Following on from an electric opening night of Jamie Jones' A Planet Called Paradise at Ibiza's DC-10 last week, Paradise unveil the first mix of 2015 from their very own Richy Ahmed.
Original resident DJ and core Paradise family member Richy Ahmed, delivers the first mix of the season with tracks from across the globe, including cuts from house hero Huxley, Bristolian boss Dubspeeka & Berlin's very own Hugo Barrit.
The opening night of A Planet Called Paradise saw Jamie Jones and The Martinez Brothers go back to back in a five hour set on the terrace as well as guest sets from Maya Jane Coles and a live set from Matthew Johnson. Week 2 see's Jamie joined by Cajmere, Eats Everything, H.O.S.H, Stimming (live), Bob Moses (live) and &me and residents Patrick Topping, wAFF, Luca Cazal and Ceri Owens.
Richy's exclusive A Planet Called Paradise mix gives you a taste of the array of talent that you can expect from a night with the Paradise familia at DC-10. Keep your ears and ears peeled for more special deliveries from the Paradise crew. Check below for Richy's full track list and this week's line-up and tickets!
Tracklist
01. Portable – Deeper Love (Soul Capsule Ghetto Mix)
02. Scholz – Unknown
03. Huge Barrit – Lily Hole (Ethyl Remix)
04. DJ Q – Super Clique
05. DJebali – This Thing For Wil
06. David Glass and CDC – Jammin
07. Paul C and Paolo Martini – Atlantis
08. MANIK – Buffalo Trace
09. Burnski – Changes Dub
10. Innercity – Share My Life (Eats Rebeef)
11. Dubspeeka – Leaving Home
12. DJ T – Rave D Amour
13. Richy Ahmed – Star Wars
14. Sasha Funke – To Be
15. Huxley – Fatstax
16. Hauswerk & Doorly – Illusionist
17. German Brigante – Hey Whats Up (Richy Ahmed Remix)
18. Mario Cruz – Little Thing (Doorly Sunrise Reprise)