Artist
IGOR VICENTE
Mons, BE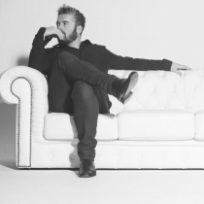 Igor was just a little boy from Mons who grew up listening to Michael Jackson's "Moonwalk", Bobby Brown's "Two can Play that Game", KC & The Sunshine Band's "Get Down Tonight" and Warren G's "Regulate". Once he reached his teens he discovered his passion for Electronic Music while listening to the sounds of Steve Rachmad, Richie Hawtin, Technasia, Dave Clarke, Funk D Void, Kenny Hawkes, MFF, Lance De Sardi, Brett Johnson, St Dic (RIP), Dj Sneak & Derrick Carter. His infatuation with sound of music pushed him to create the Wildfamily Parties which were uplifted by the house & techno of Jamie Jones, Clive Henry, Seth Troxler, Ryan Crosson, Shaun Reeves, Matthew Styles, Sammy Dee, Matt John, Tobi Neumann, Dinky, Pier Bucci, Los Updates as well as his DJ friends.
He has been able to score with his unique sound, which only really seems to fit in the deepest and darkest of the Belgian clubs and was also able to tour abroad with this notable sound and was invited to play alongside all the biggest names in his scene. Many claim his presence is now known in the disco beats of Belgian.
In 2011 he started a new project with Vernon Bara, Ultrasone was born. Almost instantly the duo started producing tracks on Troxler ́s, Reeves ́, Crosson ́s & Curtiss ́ famous Visionquest label hitting Guy Gerber's Supplement Facts, Jamie Jones' Hot Creations with their bomb Ep "Breathe 'n' Pop" and Audiofly's Maison d'être meanwhile their remixes on Saved, Get Physical, Air London – just to name a few were triggering strong reactions from the crowds.
Two years later the Ultrasone project had been stopped but Igor is still alive with 2 new residencies in the best clubs of Beligum, Café d'Anvers and Fuse. It's in this last one that he will start his brand new parties "STATE Of FLOW". Studio wise, after remixing Archie Hamilton and Patrick Meiner on Genial and Alejandro Vivanco on Sound Architecture, we heard through the grapevine that in the near future he might be doing something on Jamie's label again and on Anja Schneider's Mobilee.
Releases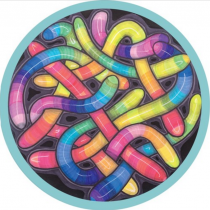 IGOR VICENTE & DKA
HAUS BOO!
HOTC081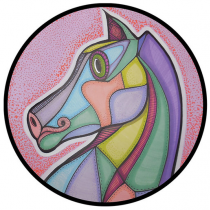 IGOR VICENTE
THE KNIGHT
HOTC046