Artist
FILSONIK
New York, US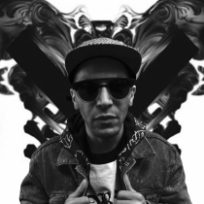 Circo Loco, DC10, Ibiza 2011 marked a strong comeback for New York's Filsonik after a few quiet years spent in the environs of his home town. As a close artistic collaborator of fellow NYC Puerto Rican artists, The Martinez Brothers, he spent three months filming and traveling with the boys throughout Europe this past summer. Along with The Martinez Brothers, Filsonik played two times at Circo Loco at DC10 this past summer and is looking forward to a 2012 residency in Ibiza with additional appearances at their worldwide events.
Filsonik has a history deeply rooted in the iconic world of New York club music and evolved as a DJ / producer out of a rich NYC house community. Born and raised in the Lower East Side, he grew up on hip hop, latin disco, and reggae music.
He was schooled from age seven as a classical pianist and as such his influences are both street and formal. His childhood neighbors were John Mateo and Eddie Matos, producers on one of the UK's foremost deep house labels Glasgow Underground and Joe Claussell's Spiritual Life Music. His first experience of house music was with them in the early 90's when they asked him to play sessions keys on one of their early tracks.
His career as a producer and DJ took off in 2006 under the umbrella of New York's veteran house DJ, Timmy Regisford of Club Shelter, a legendary weekly soulful / deep house event that ran for fifteen years. Filsonik's signature drum programming sound which is quintessentially Latin, rhythmic but yet low-fi appears on many Regisford tracks of that period. Co-productions on Shelter's label Unrestricted Tracks and Restricted Tracks with Regisford including "Can U" (Unrestricted Access Records), "Basic Track" (Restricted Access Records) and "Movement" (Restricted Tracks Records) set the bar for gritty, underground New York deep house of the mid 2000's. His remix of Alicia Key's "POW" (Restricted Access Records) crystalized the sound of New York vocal house circa the mid 2000's. He also saw the fruits of his labor appear on Osunlade's Yoruba Records with Nadirah Shakoor "Love Song Part One" (Bahsonik Remix) (Yoruba Records) which was a collaborative effort with the English jazzy house producer Bah Samba.
In 2009 Argy signed the track "Diva Jaguar" for his Berlin based label These Days label and re-released the by now NYC deep house classic "Can U" as a special Argy edit. Shortly thereafter, Argy picked up a second release from Filsonik which landed on his "These Beats" compilation featuring original productions by the likes of Radio Slave and Jerome Sydenham.
As a DJ, his warmups for Regisford's mammoth 12 hour after hours sets at the club established his name within the international house community as one of the key players in the New York house scene.
In 2006 he joined Dennis Ferrer's Objektivity crew for a momentous day at New York's MOMA PS1 series, an outdoors event widely captured on You Tube that also helped launch the careers of his close friends The Martinez Brothers. He has since participated in many Objektivity events as the official opener of the night.
Filsonik is currently building the catalogue of his own label Gran Manzana with his close friend Patrick Grooves.
Look out for 2011 winter releases, one in particular called "Tamur" which will be released on the Desolat X Sampler December 2011, and also a remix on Lilith's (NL) Master Code EP called "Freak You" coming out on Memoria Recordings Winter 2011..
Stay tuned for future releases & tour dates in a town near you.
Releases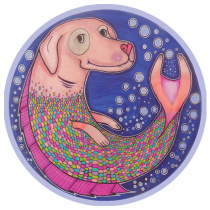 FILSONIK
DOGFISH
HOTC049